The following are the detailed description of methods, equipment and chemical solutions utilized for the upkeep and year round maintenance of wool carpet; Ideal for high-end hotels with wool carpet in guest room corridors,ballrooms, restaurant dinning rooms and lounges with high foot traffic.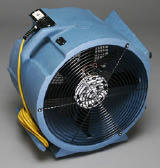 To begin with we will thoroughly dry extract the carpet in it's entirety with the one and only "Certified Pile Brush" by "Nilodor". This powerful dual motor machine will extract approximately 75% of the fine high traffic soil, which has been packed deep in the fabric, by gently lifting up the pile with it's built in 4.5 inch diameter vegetable fiber brush.
We will then manually spot clean every visible stain on the carpet with our, wool safe, champion of all stain removers 1st. This amazing high concentrate formula will also be used in diluted form in wet extractors.
Our choice of wet extracting machine for an efficient yet complete task of removing hard soil from carpet in high traffic areas is the "Supernova" by EDIC.
This patented self-contained 12 gallon extractor with rotary brush agitator gentle enough for wool carpet provides unparalleled productivity in any setting—clean up to 4,000 square feet in one hour; Ideal for hallways and other open areas. The dual 3 ½ HP, 200 CFM vacuum motors make recovery of waste water in this system very impressive, leaving minimal moisture in carpet for quick drying time.
Drying carpet especially wool, remains to be a huge concern for all involved. Hospitality industry does not make this challenge any easier and we understand that. That's why we choose the "Aviator" to protect ourselves and our client's carpet. This is one of the best air movers available in the market today. Superior performance design and engineering makes this axial fan the most efficient in the industry, providing more CFM with a lower amp draw. With an amazing velocity of 3000 CFM at a super-low 2.3 amps, the Aviator brings the carpet to complete dry in record time! The dual-direction airflow and choice of drying positions make it extremely versatile and efficient.
For inquiries and price quotes, please contact us via telephone or email: info@carpetmedics.com