Carpet Medics is a Nevada Corporation which was originally founded in the summer of 2002 in Southern California, serving the greater Los Angeles, Orange County and San Diego areas.
Our primary goal is to help our clients in the hospitality industry save money by providing them with unprecedented services and goods for carpet restoration. Having the hotels as our main target is the main reason for relocating our headquarters to the beautiful Las Vegas, Nevada.
Secondly we aim to help the carpet and floor care companies every where in the U.S. and finally we would like to attend to the general public as well.
Carpet Medics specializes in carpet restoration as mentioned above and by that we mean bringing back the integrity of our clients carpet back to its original state by eliminating seemingly impossible problems such as:
Stubborn Stains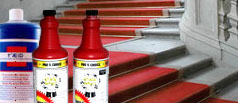 Burn Marks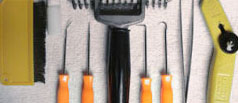 Discoloration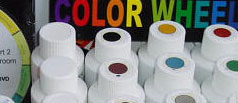 In addition to the services, we are distributors of Chemicals, Equipment and Toolkits that make carpet restoration possible and pragmatic. Please view the lists of all of our products online in order to fully appreciate what we introduce to the consumer now when never before available.